Hey everyone! How are you? I'm still loving VII on my nails, and, frankly, it's such a bad weather here in Ljubljana, one can't make a good swatch to save one's life.
But this just in: Parokeets have some extra Metallics nail-polish and they're making a giveaway! Very generous of them, especially since YOU CAN'T FIND THEM ANYWHERE!! It's SO annyoing, we have 3 Müllers over here and it's sold out completely. I hope DMs will get the edition. But I can't resist, I must try my luck with Parokeets, in hope that I'll get at least one of them. :)
I tired to post the picture of the giveaway, but couldn't, I guess Parokeets ladies don't allow that, my bad! Anyway, here's their
blog
's entry about the giveaway, check it out , if you haven't already! :)
EDIT: Gejba kindly helped with the picture, so here it is! :D Thank you!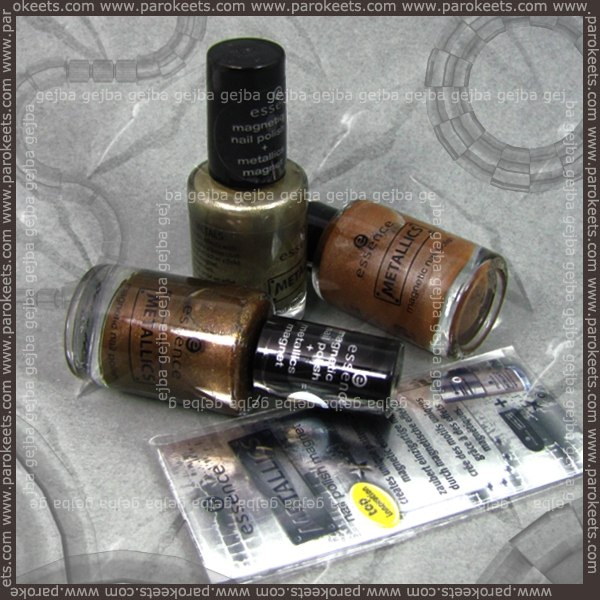 Great giveaway, Parokeets, you spoil us! :)

Thanks for reading!