Hey people. How are you doing? Since I can't really get Mr. Sandman over here to get me some sweet dreams, I'll write my thoughts that I mentioned for our next chat. When I was typing away the Cosmic Girl entry, I started thinking about bottles sizes that we have in Europe and those of USA brands.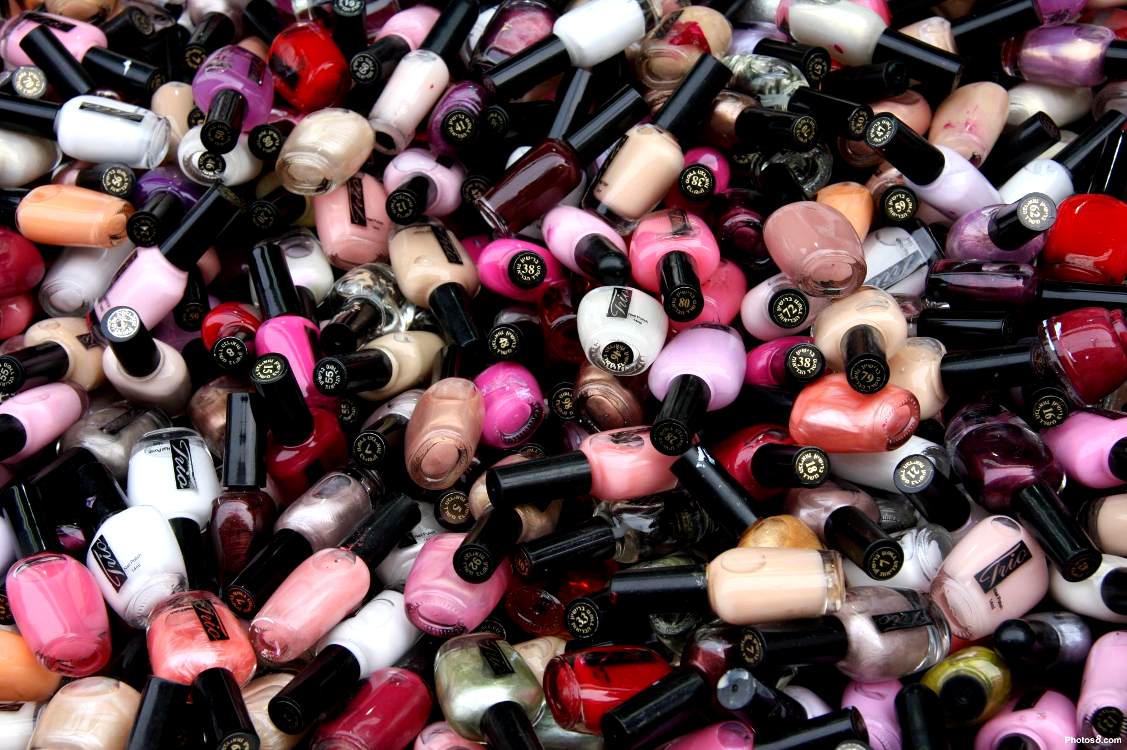 Source: zingerbug.com
Why? Because I have this feeling that most of USA brands make strictly 10-15 ml bottles and most of EU brands make bottles 4-10 ml, the only exception I can think of right now is Illamasqua, but that's a high end brand. For those who don't appreciate me talking about mililiters, here's a scale to compare: 0.5 fl.OZ. is 15 ml.:)
But think of ArtDeco (6 ml), Isadora (6ml), Alessandro (10 ml or 5 ml) also Essence (8 ml), ok, S-he being a slight exception with 11 ml, Miss Sporty with 7 ml, Barry M with 10 ml, Vollare with 5 ml ... and so on and so forth. USA brands: O.P.I. 15 ml, China Glaze 15 ml, BB Couture 15 ml, Orly 15 ml (even 18 ml!), Wet'n'Wild 13,5 ml, Sally Hansen 14.7 ml, Diamond Cosmetics 12.6 ml ...
source: indiamart.com
Obviously I'm not saying it's a rule. I'm sure I'm missing some huge EU bottles of polish and some tiny of USA. But you can see the pattern, and that's just brands from the top of my head. The difference in prices is vice versa, I'm afraid. Euro being stronger now makes the difference even worse. It's not really fair to compare China Glaze prices, perhaps, because we do have to pay duty and so on. But just to let you know, in Slovenia: 9 € + shipping. 1 $ = 0.75 € (in the first transformer Google found, as I'm typing this, so it might changed when you're reading this ;)).
Let's look at "our" brands. Lumene for 4.5ml around 4 €, ArtDeco for 6 ml from 8 to 9 €, Essence 1.50,€ Miss Sporty 1.75 - 2.15€. ArtDeco perhaps being in the range of OPI or Nubar, I feel, and Essence/Miss Sporty being in the range of USA's Wet'n'Wild and similar department store brands.
I don't know about you, but I'm surprised about bottle size difference and the price difference. OK, I get that most american brands are expensiver here, it's kinda logical, isn't it? But why EU brands, why such difference? Is it the smaller market? I bet it is. But it can't be only that, can it?
Anyway ... just my thoughts on that. Fact is, nail polish junkies can easily go with 7 ml bottles, in average, since we usually don't tend to empty one bottle of polsih. ;) But I personally think the prices should be more equal to the sizes. If it's a smaller bottle make it a lower price.
I'm curious about more info if you have it and about your opinions. I tend not to bitch too much about our prices, because you can get a gorgeous polish for a decent price here too ... here are just the fact and I'm curious about your opinion on it. :)
Thanks for reading & chatting!